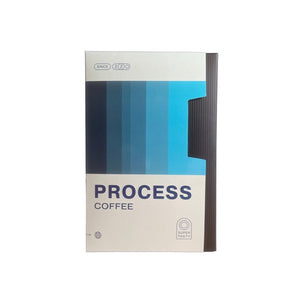 ETHIOPIA - Duromina
NEW RELEASE! 📼
Duromina! You may have seen this name pop up before with some of your favourite roasters. A growing cooperative that has produced some the best African coffees over the past 10 years. This 
washed Duromina lot has everything you need, and I am super hyped to share this one with you. Check it out 👇
In the brew I'm getting:
Plum, earl grey, and my taste markers are floral & round.  
Duromina, which means "to improve their lives" in the Afan Oromo language, is a coffee cooperative in southwestern Jimma Zone. In 2010, around one hundred local coffee farmers banded together to form Duromina. As the name suggests, their goal was simple: to improve their lives. With technical support, business advice and access to finance through TechnoServe's Coffee Initiative, the members acquired and installed a wet mill and began processing fully washed coffee for the first time. These improvements helped Duromina produce high-quality coffee and bring new prosperity to the community. Two years later, an international panel of professional judges would select Duromina's coffee as the best in Africa, awarding the cooperative the top prize in the leading regional cupping competition.. The end product with this coffee is a beautiful example of washed Ethiopia coffee that delivers clarity, sweetness, and creamy texture.
👆 V RAAAAAAAD! 
All Process coffees are sold as 200g
**Roasted on Tuesdays, ships on Thursdays 🤙
SPECIALITY COFFEE BEANS FROM ETHIOPIA