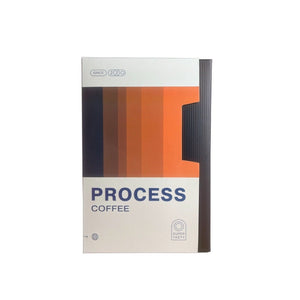 Colombia - Wilder Lasso
This outstanding micro lot was grown by the renowned 'Wilder Lasso' from the coffee farm, El Mirador in Huila, Colombia. After being diligently hand-picked to ensure only the ripest cherries, this coffee goes through a washed anaerobic process. The varietal used is 100% Tabi - a cross between Bourbon, Typica and Timor that was introduced in Colombia in 2002. Tabi produces coffee with all of the amazing cup qualities of Bourbon and Typica. Super tasty and with pastry, cherry, and chocolate notes shining, this coffee bangs with food on the side, and I'm also hyped on it as an espresso option. Perfect option for all you home barista customers.
In the brew I'm getting:
Cacao & molasses, Pastry, Glacé cherry and my taste markers are Bold & rich
Colombia – Wilder Lasso is a rad producer from the El Mirador farm in the San Adolfo area of Huila. Wilder Lasso was born in a traditional coffee farming family in San Adolfo. At a very young age, Wilder left San Adolfo to become a veterinarian and went on to work with the best horse breeding farms in Colombia.
After working as a vet for several years, Wilder returned home to visit his family. On this visit home, he realised all was not well with his family and that they were struggling financially with their coffee farm. Wilder made the decision to move back to San Adolfo to help his family on the farm. At the same time, Wilder decide to transition their farm towards more Specialty Coffee focused production.
👆 V RAAAAAAAD! 
All Process coffees are sold as 200g
**Roasted on Tuesdays, ships on Thursdays 🤙
SPECIALITY COFFEE BEANS FROM COLOMBIA