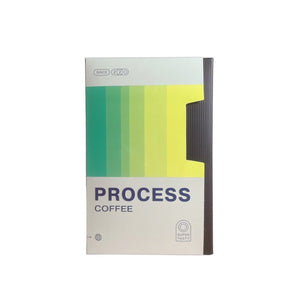 COLOMBIA - Yenni Esperanza
WELCOME BACK!!!
I am BEYOND HYPED to bring one of the most special coffees I've showcased so far. Yenni Esperanza!!! This is a Castillo washed Thermal Shock process, which is a new method only recently developed. I'll explain more about this below but all you really need to know is that THIS COFFEE BANGS!!!!!!!!!! 
I've picked out heaps of legit taste notes in this brew when getting it ready for you guys. Like, fizzy peach rings, watermelon, bubblegum, but the final calls i made for the labels are below. (remember, it's all relative and all I want is for you to say THAT TASTES RAD)
In the brew I'm getting:
Passionfruit, mango, and my taste markers are sweet and sugary!
**This coffee was purchased through the amazing Cata Export. Cat is a good friend and through her business has been focused on working direct with young Colombian producers who are raising the bar for Colombian coffee. All while helping create healthy access and transparency with some of the most amazing coffees ever produced.
Yenni's family owned a farm that was isolated, but Yenni and her brother Diego saw the opportunity to grow coffee there. You might recognise the name 'Mr Diego Bermudez' :)
While Diego was doing his studies on Agricultural Enterprise Management, Yenni was involved in the farm experimenting and researching on processing with a growing team of over 1,000 coffee producers families. Today Diego's name is well known around the world and Cata Export wants to give Yenni a voice too, as her work has also influenced the great success of Finca Paraiso. Yenni and Diego have managed to create new innovative technologies in order to keep the consistency of their outstanding cup profiles, benefiting not only their farm but neighbour farms too, creating a great community of producers in Cauca. So good right?!
All Process coffees are sold as 200g
**Roasted on Tuesdays, ships on Thursdays 🤙
SPECIALITY COFFEE BEANS FROM COLOMBIA