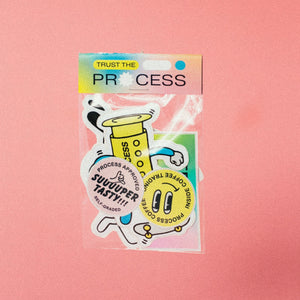 Sticker Pack
EVERYONE loves stickers right?! 
Whatever you do, make sure you add this to your basket before you leave and get spreading the word on all your stuff 🤙
*each sticker pack may contain a different variety of process stickers.
*sticker pack bags are 100% compostable and made from potato starch.